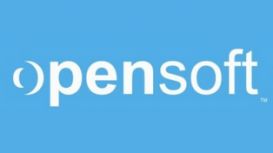 James Anderson's most recent shipment of Linux laptops from FreeGeek went to school children in Kenya. Retired pastor James Anderson, age 84, has never worked in IT or had any formal computer training, but over the past two years he has rebuilt more than a hundred IBM ThinkPad laptops and sent them to schools and nonprofits in Africa - all running Linux.
For the past nine years, Anderson has volunteered at FreeGeek, a Portland, Oregon-based nonprofit that recycles and rehabilitates old computers for donation. He spends four hours every Friday testing and rebuilding the ThinkPads, which he then loads with Linux Mint 17 and sends one or two at a time to Africa via personal couriers.
---
Reviews and Ratings
We do not have any reviews about Open Soft Training available right now.