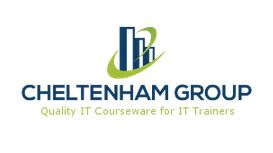 Quality: Unlike some of our courseware competitors who seem to concentrate on quantity rather than quality, we offer the IT courses you actually need rather than an inflated list of courses, many of which you will never teach. Dependability: We have been around since 1995, longer than most of our online imitators. Our impressive client list confirms that we remain the best combination of price and value.
A complete Computer Training Intranet solution, containing ALL our 'IT Courseware Library' courses. As the name 'Copy & Go' implies, to use the full product, you simply need to copy the files to your local Intranet server and the courses are available for your students.
---
Contact Details
Cheltenham Computer Training
24 Lansdown Crescent Lane
Cheltenham, Gloucestershire
GL50 2LD
Get Directions
Show map
Reviews and Ratings
We do not have any reviews about Cheltenham Computer Training available right now.